College of Liberal Arts and Sciences
2155 Old Main Bldg
4841 Cass Avenue
Detroit, MI 48201 United States
P: 313-577-2515 F: 313-577-9693
---
WSU professor wins lifetime achievement award for research on fetal alcohol spectrum disorder
Date: 6/26/2017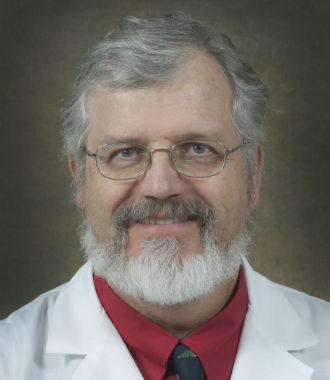 DETROIT – John Hannigan, Ph.D., a professor of obstetrics and of psychology at Wayne State University, and jointly appointed to the Merrill Palmer Skillman Institute, won the 2017 Henry Rosett Award for substantial contributions to the field of fetal alcohol spectrum disorders (FASD). The FASD Study Group, an affiliate of the Research Society on Alcoholism, chose Hannigan based on his contributions toward understanding the causes, risk factors and potential interventions for FASD. Hannigan will be a featured speaker at the FASD Study Group's annual meeting in Denver.

"This is a special honor because the people who won this award in the past were pillars in the field," Hannigan said. "The award's namesake, Henry Rosett, was an influential leader early in the field and a founder of the FASD Study Group. Dr. Rosett believed interactions among scientists and clinicians were critical to keep research relevant and able to impact prevention and treatment of FASD. I have tried to conduct relevant research during my career and have been very fortunate to work with outstanding clinicians and scientists, collaborations that have led to some successes."

Hannigan teaches graduate-level courses in reproductive science and behavioral neuroscience. He joined the Merrill Palmer Skillman Institute in 2008, serving as deputy director and graduate training director until 2015. He is also a member of the executive committee for the Center for Urban Responses to Environmental Stressors. Hannigan serves on the science advisory boards for NIAAA alcohol research centers at Binghamton University and the University of New Mexico, as well as on the international Collaborative Initiative on FASD at San Diego State University. "I have tried to be of service to the field of FASD," he said. "I've found that my advisory work, while giving back, has also been of value to me personally."

Hannigan's research examines the lifelong bio-behavioral impact of prenatal exposures to alcohol, cocaine and other drugs, as well as environmental factors that also influence child development and may mitigate effects of prenatal drug exposures. His current research studies the effectiveness of alcohol-screening tools used by clinicians working with pregnant women.

Fetal alcohol spectrum disorders result from exposure to alcohol during prenatal development and can include significant defects in the brain, cardiovascular and skeletal systems. Lifelong consequences can include cognitive deficits and a variety of behavioral and social problems.

Robert Sokol, M.D., distinguished professor emeritus of OB/GYN and dean emeritus of the School of Medicine, co-nominated Hannigan for this year's award. Sokol received the Rosett Award in 2000.

###

The Merrill Palmer Skillman Institute for Child & Family Development promotes and improves the well-being of children and families across the lifespan through research, education and outreach. The institute is part of Wayne State University, a premier urban research institution offering nearly 350 academic programs to more than 27,000 students.